Import Accounting Records
Use this function to import accounting data saved on your computer. The data might be from the desktop Club Accounting software or from Club Accounting Online records that were exported and saved on your computer.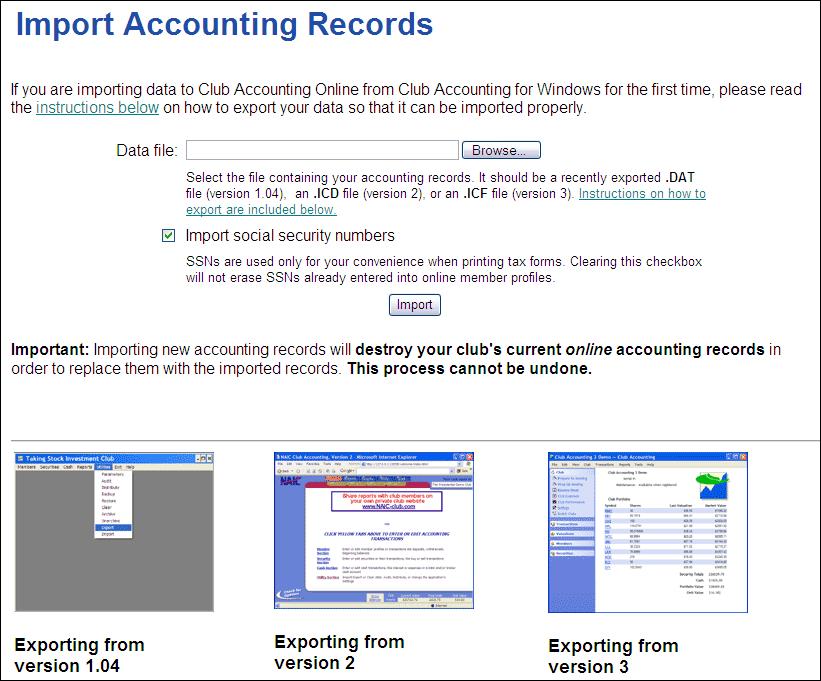 If you are exporting data from Club Accounting, be sure to follow the instructions appropriate to the version of Club Accounting that you use.
Warning: Importing data overwrites any data in Club Accounting Online. You cannot recover the existing data after you import records. If you plan to import into a club with existing data, we recommend you use the backup manager to make a backup first.
---
Included below is a short slide show, which goes over some of the steps for exporting data from the desktop Club Accounting, and then importing it to myICLUB.com.
Use the arrows in the bottom left-hand corner of the slide show to move backwards or forwards through the slides.
If the slide show is too small, or you would like to view it in a separate window, please click here